Washington's Best Scenic Drives

Washington has some of the nation's most breathtaking scenic byways that simply demand you take the road less traveled.
If you drive a Maserati and live in the Seattle area, you are probably the type of person who enjoys taking the road less traveled. There's something about driving an elegant, high-performing supercar that makes bumper-to-bumper traffic and slow city driving positively unbearable. So we thought we'd do you a favor and help plan your next road trip. We put together a short list of Washington's Best Scenic Drives for your convenience. For a more comprehensive look at all of the Washington State Scenic and Recreational Highways, including maps of each scenic route, you can look at the Department of Transportation's site here.
Chuckanut Drive Scenic Byway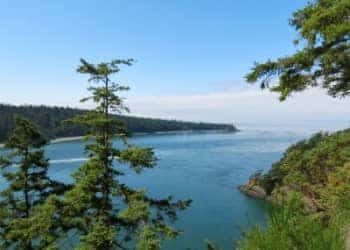 Chuckanut Drive Scenic Byway BDespite being ridiculously fun to say, Chuckanut Drive is 21 breathtaking miles of cliff-laden seaside driving with unforgettable views. The road careens along the base of Chuckanut Mountain and meanders through evergreen groves and along Chuckanut Bay, beside the Samish oyster beds and tidal pools. Secluded beaches are also a nice touch. If you plan this one right, you will witness one of the most memorable sunsets of your life.
Mt Baker Scenic Byway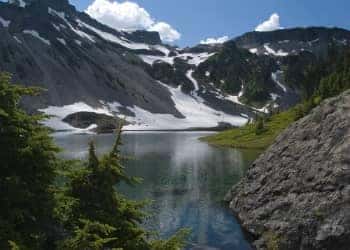 Mt Baker Scenic Byway BAs many of you already know, Mt Baker is the most Northern peak of the Cascade volcanoes. At nearly 11,000 feet, The Mt Baker Scenic Byway drive attracts mostly locals in the know who enjoy hiking and skiing. The more rugged landscape offers a great vantage for some spectacular scenery and epic vista along this 58 mile route. It's about a three hour drive from Kirkland and Seattle, making it an ideal day trip. It's not everyday you can drive up an active volcano. It's stunning year round with some of the best views of the more brilliant fall color displays. This is also a nice alternative route for history buffs looking to see some of the remnants of the Gold Rush era.
North Cascades Scenic Byway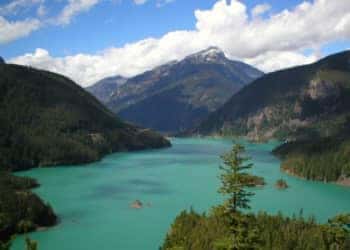 North Cascades Highway BThe North Cascades National Park is one of the area's greatest destinations, and the North Cascades Scenic Byway has been attracting people off I-90 for decades. This is one of those lesser-known paths that has a little bit of everything: glaciers, rainforests, waterfalls, dams, rushing rivers, placid lakes filled with the most unique aquamarine colored water you could ever imagine, and so much more. It is often said the North Cascades Scenic Byway is one of the most scenic routes in the United States, spanning 140 miles from the remote high desert to the North Cascades. Fans of the old west can also see quite a few remnants along this roadway.
Whidbey Scenic Isle Way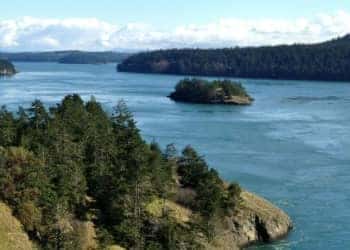 Whidbey Scenic Isle WayThis is one of those road trips that seems to be tailor-made for a romantic weekend getaway, dotted with quaint, postcard-perfect seaside towns, art galleries, premium accommodation options, beaches, wildlife, and some stunning historic sites. The Whidbey Scenic Isle Way has the views, the pastoral countryside and just the right mix of civilization to make a weekend excursion romantic and unforgettable. The entire route is only 54 miles, with connections to the mainland by ferry and bridge.
Cascade Loop Scenic Byway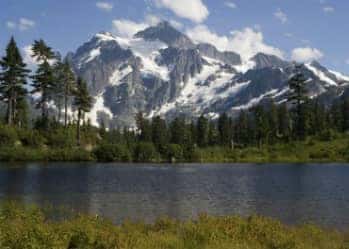 Cascade Loop Scenic Byway BThis is the scenic byway for the driver who really needs to get away from it all. At a solid 440 miles, this unbeatable route starts just 28 miles north of Seattle and spans three National Forests. The Cascade Loop has those quintessential Pacific Northwest friendly towns dotted along the pat, with comfortable accommodations and good local food. This loop is less of a road trip and more like a full vacation all its own. A popular attraction along this route, aside from the breathtaking sites and seemingly endless wildlife sightings, is the Leavenworth Bavarian Village. National Geographic calls this route "one of America's grandest, most spectacular drives." To put it plainly, plan ahead. This is one of those trips in life that has the power to change you forever.
Byway | by·way | bīˌwā/ | noun : a road or track not following a main route; a minor road or path.