2023 Maserati Reveal

One small step to our dealership and one giant leap for Maserati. 
In September, Maserati unveiled the newest iteration of its iconic GranTurismo. The 2023 sports car will be soon be available in both a classic gas engine and electric, marking a shift in line with broad industry trends by more accessible car brands.
The new 2023 GT
The new GT still looks the part as the successor of its iconic lineage, though with its tapered design and sleek front end, some design influence from the MC20 supercar is surely present here. The new GT joins Maserati's other new models like the new Maserati Ghibli and Levante. With its twin turbo charged Nettuno engine (like the MC20) and electric powertrain, the GT remains an excellent option for fans of the iconic automaker.
With Maserati, you know you're getting quality. State of the art infotainment and a sleek update to the design await us, but never straying too far from the classic GT look. While the powerhouse auto manufacturer is not going to do away with the gas engine any time soon, moving towards hybrid and electric vehicles marks a new page in the brand's history. And we have to admit, we like what we see.
While official specs are not yet available, it's safe to say that we will be getting the performance this model has come to embody, but will it compete with the MC20? While the engine is the same, we're thinking not quite. Either way, the new GT is certainly a headturner and can deliver the goods like only Maserati can.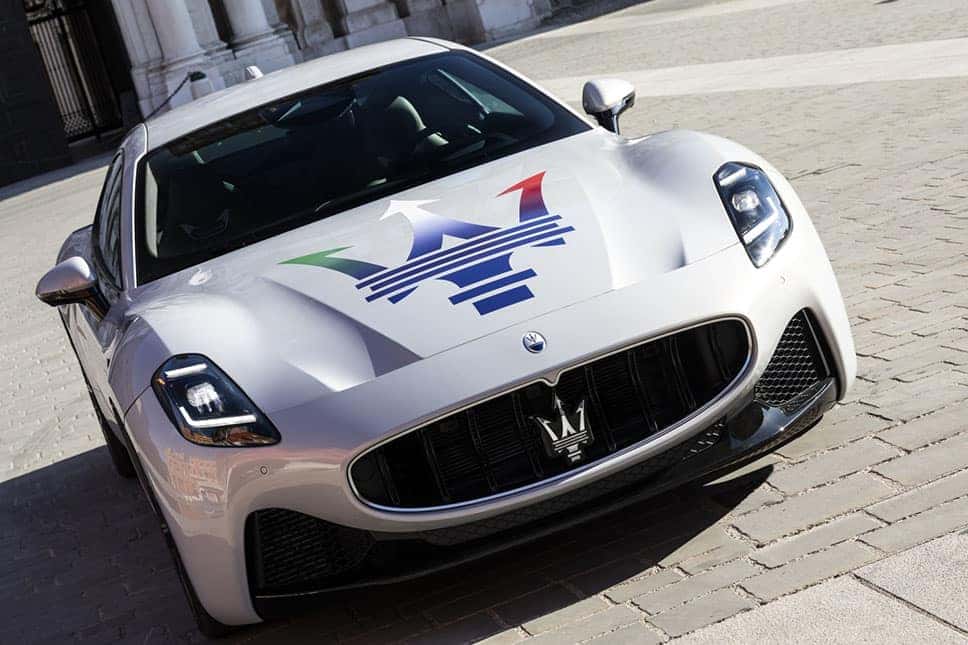 We're eagerly awaiting more details from Maserati and meanwhile, the new GT has us salivating for more. The electric version is sure to be a showstopper as well.
Want to be the first to show off the new 2023 Maserati GT? Contact us at Rairdon's Maserati of Kirkland.