2022 Maserati Levante Kirkland WA

The 2022 Maserati Levante is one of the most stylish sport utility vehicles on the market, boasting the iconic trident on both the front grille and front seats. The assertive SUV front end will turn heads, and the decidedly flirty coupe-style back accents will all but guarantee a double take.
What Are the Best Features on the 2022 Maserati Levante
The beauty's more than just skin deep, too – an extra low center of gravity on the retuned, sport-oriented chassis provides a cloud-like glide through top speeds while the Skyhook suspensions constantly adjust to each bump. Active air suspensions make it easy to take your party of five from city avenues to country roads, and all the streets in between. The gearshift lever's been redesigned to improve operation via shorter travel. Beyond the drivability, there's extra features to ensure your entire driving experience is the height of comfort and convenience: a kick sensor for the trunk that ensures both hands can contribute to everyone's "single trip" goal between the car and home, plus soft close doors that deliver a whisper-perfect closure, every time – no slamming needed.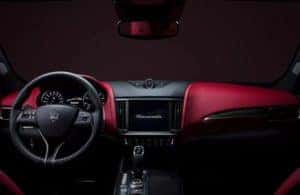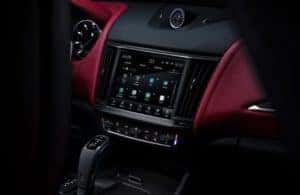 Buy or Lease a 2022 Maserati Levante in the Seattle Area
Ever daydreamed about a car that would learn your unique driving style? The dream's a reality with the ZF 8 speed auto transmission that modifies shift patterns according to your preferences by utilizing auto-adaptive software. The cylinder heads have also been redesigned and equipped with a different model of camshafts and valves to increase combustion efficiency, improve performance and reduce fuel consumption, delivering up to 18 mpg combined fuel economy. To amp up the luxury factor of your Levante, opt for the GranSport or GranLusso style packages. The Levante is available in three new trims: Trofeo, Modena, and GT.
The future is now, it's dynamic, rapidly changing – it's the Levante. Contact Rairdon's Maserati of Kirkland to get behind the wheel of the 2022 Maserati Levante in Kirkland, WA.